Back to Ireland! The country prepares to welcome international visitors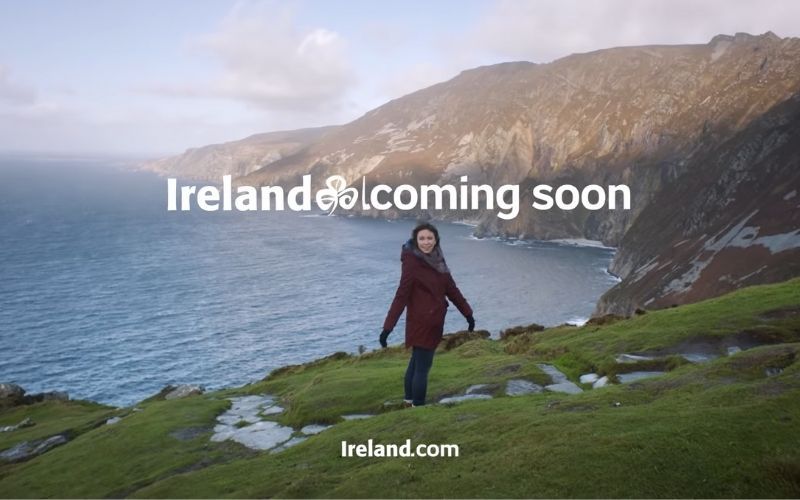 Tourism Ireland launched a new $ 4.2 million promotional campaign this week to spark anticipation of Ireland vacations this summer.
A press release from the Irish government agency said: "The recent announcement to reopen international travel to Ireland on July 19 is great news for anyone working in the Irish tourism and hospitality industry.
"Tourism Ireland has actively planned this restart and is now ready to roll out a major promotional launch campaign to attract and welcome foreign visitors again.
"The first phase involves a major digital video campaign. Entitled 'Let's get back to Ireland', the online video will spark anticipation of Ireland vacations this summer. It will be promoted via online video platforms (including YouTube), social media, mobile devices, as well as connected TV (television that can broadcast digital content), in nine different markets: Great Britain, United States. United, Germany, France, Spain, Italy, the Netherlands, the Nordic countries and Switzerland.
https://www.youtube.com/watch?v=df9X64wKSq0
Niall Gibbons, Managing Director of Tourism Ireland, said: "We are delighted to unveil our new campaign which will help spark anticipation for travel to Ireland this summer among holidaymakers in our major overseas markets.
"We know from our research that there is a significant pent-up demand among foreign visitors to return to Ireland as soon as possible.
"However, we also know that there will be significant competition, as every destination across the world has been impacted by Covid and will seek its share of the recovery.
"As international travel begins to pick up, Tourism Ireland's priority will be to keep the island of Ireland front and center in the minds of consumers. Our start-up campaign should cut through the noise and create an immediate desire to visit. "
Prior to COVID-19, overseas tourism to Ireland had seen nine consecutive years of record growth, with 2019 surpassing all previous records when 11.3 million overseas travelers visited the island of Ireland.
Two million of them were North American visitors generating approximately $ 2.3 billion in revenue for the economy in 2019.
Phase two of Tourism Ireland's start-up activity will launch in July, the press release added. This will be a separate campaign that will deliver a very clear 'book now' message to potential international visitors and drive the number of visitors back to Ireland decisively.
* This column first appeared in the June 9 edition of Irish Voice, sister publication of IrishCentral.
Traveling to ireland
Planning a vacation to Ireland? Need advice or want to share good memories? Join our Irish Travel Facebook Group.